Op werkdagen voor 22:00 uur besteld = morgen in huis!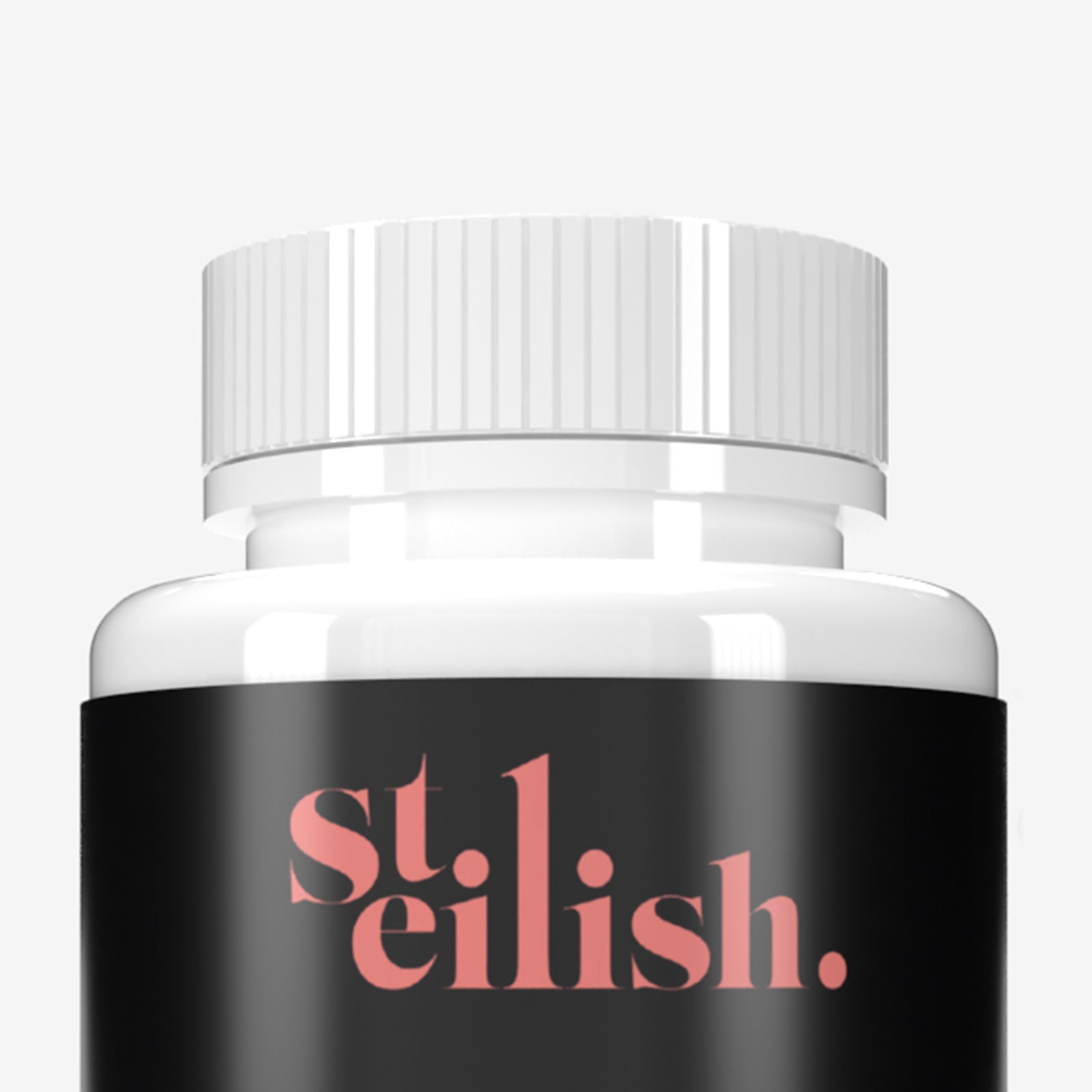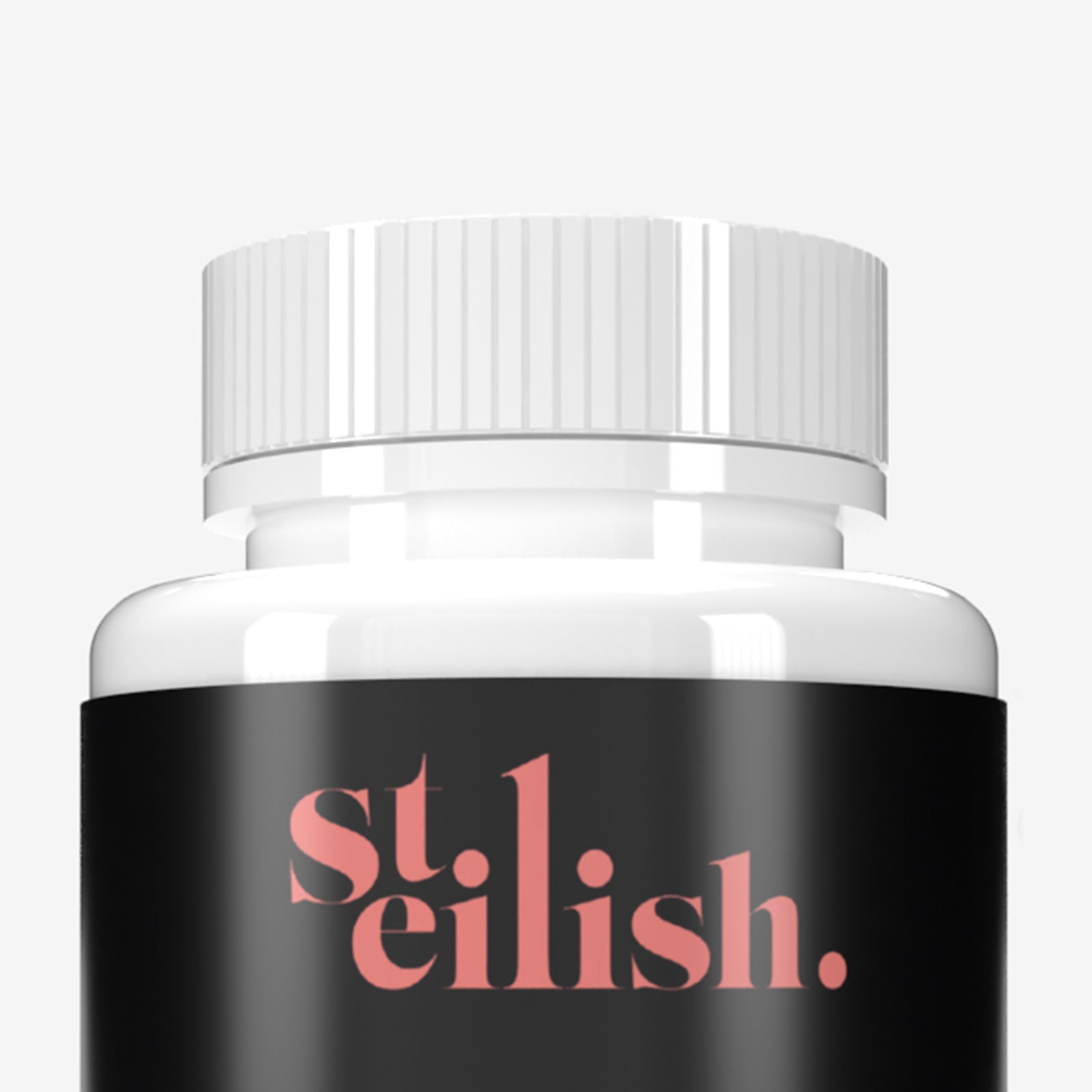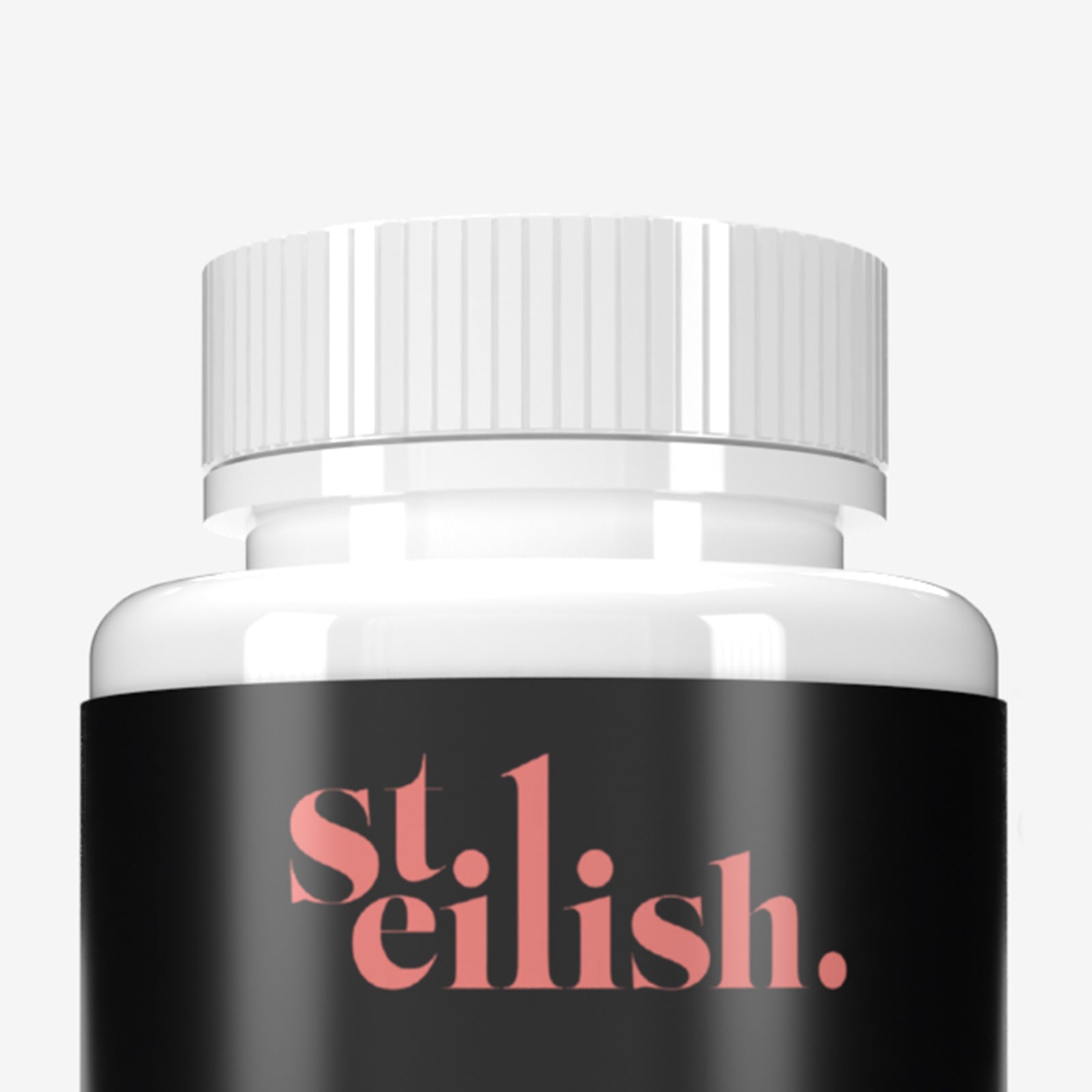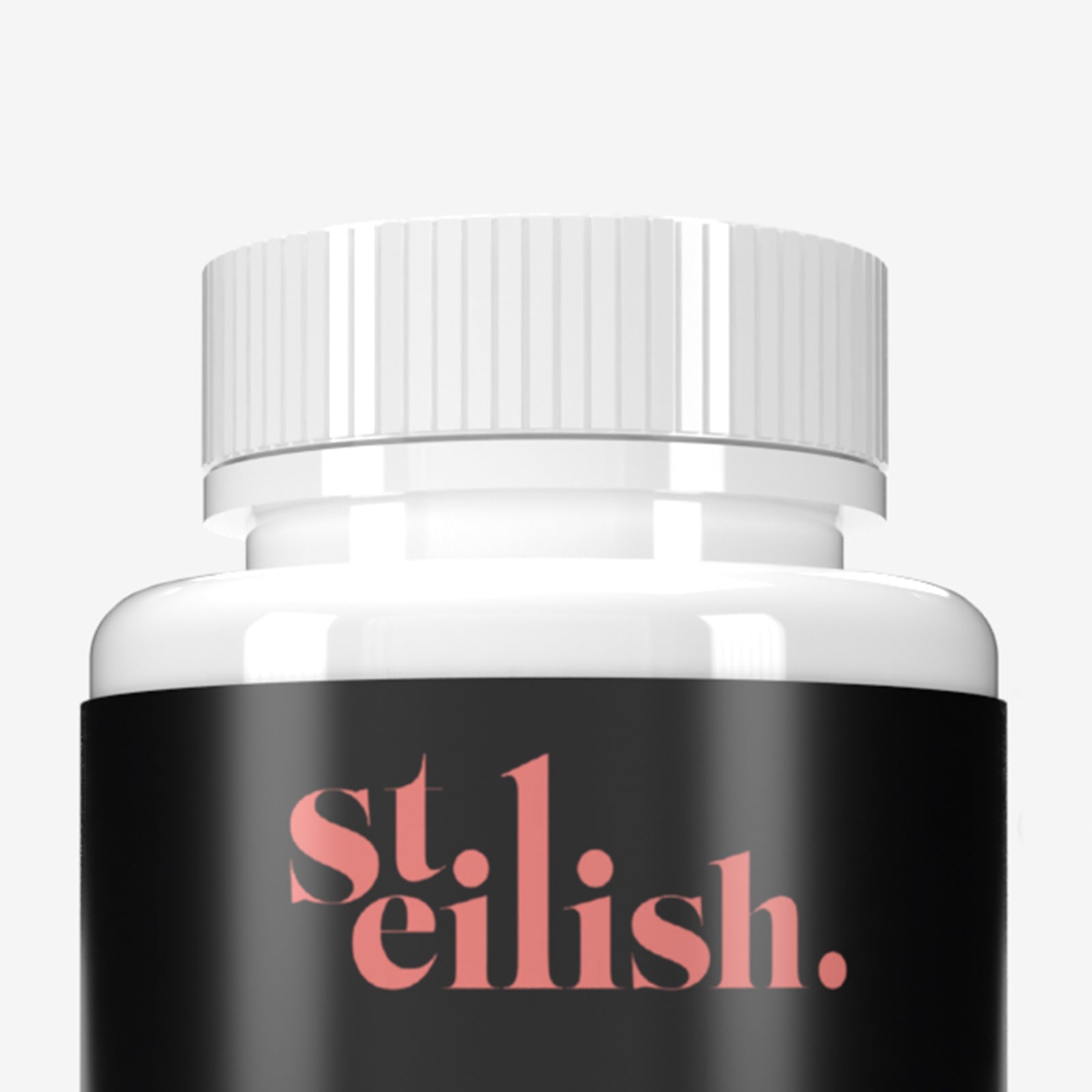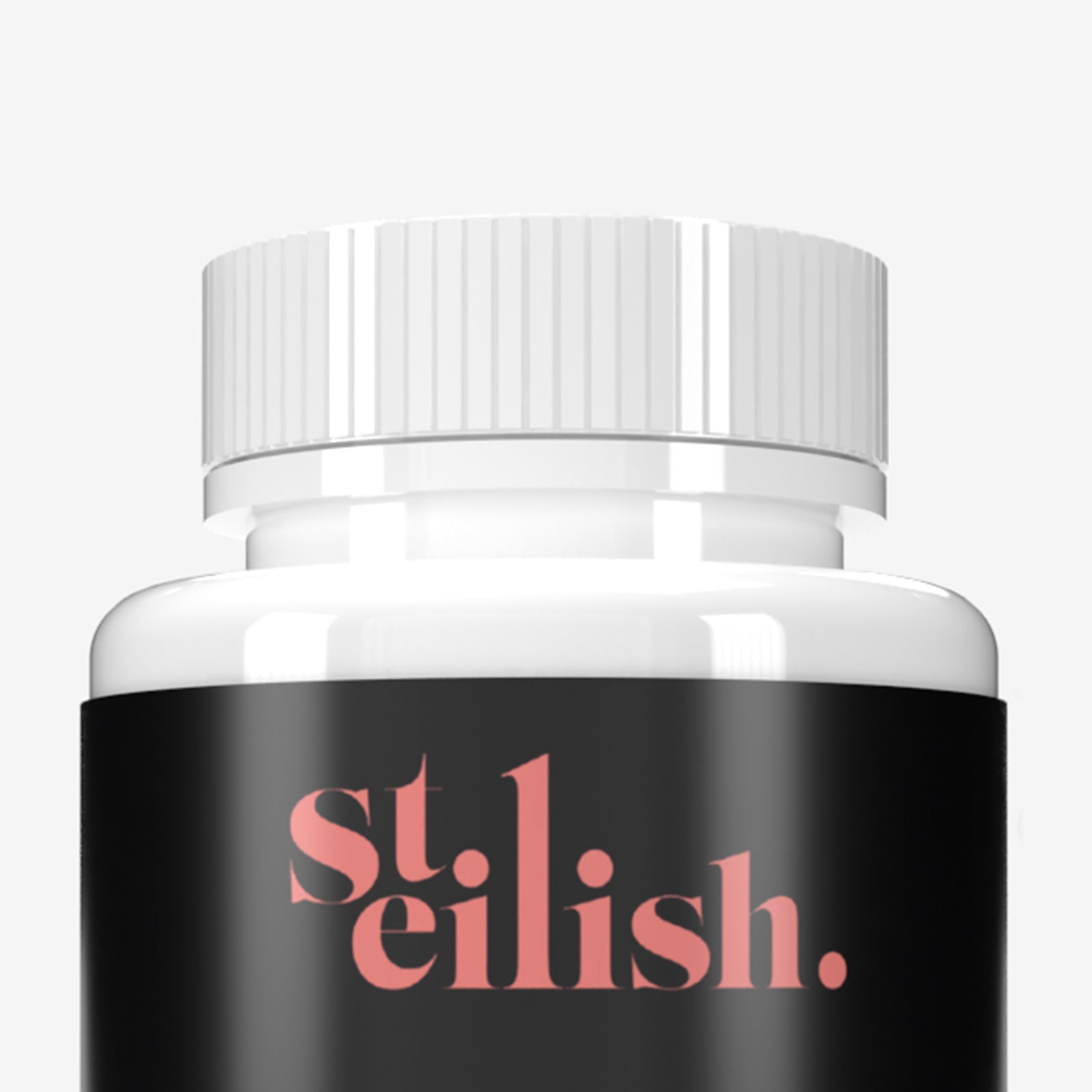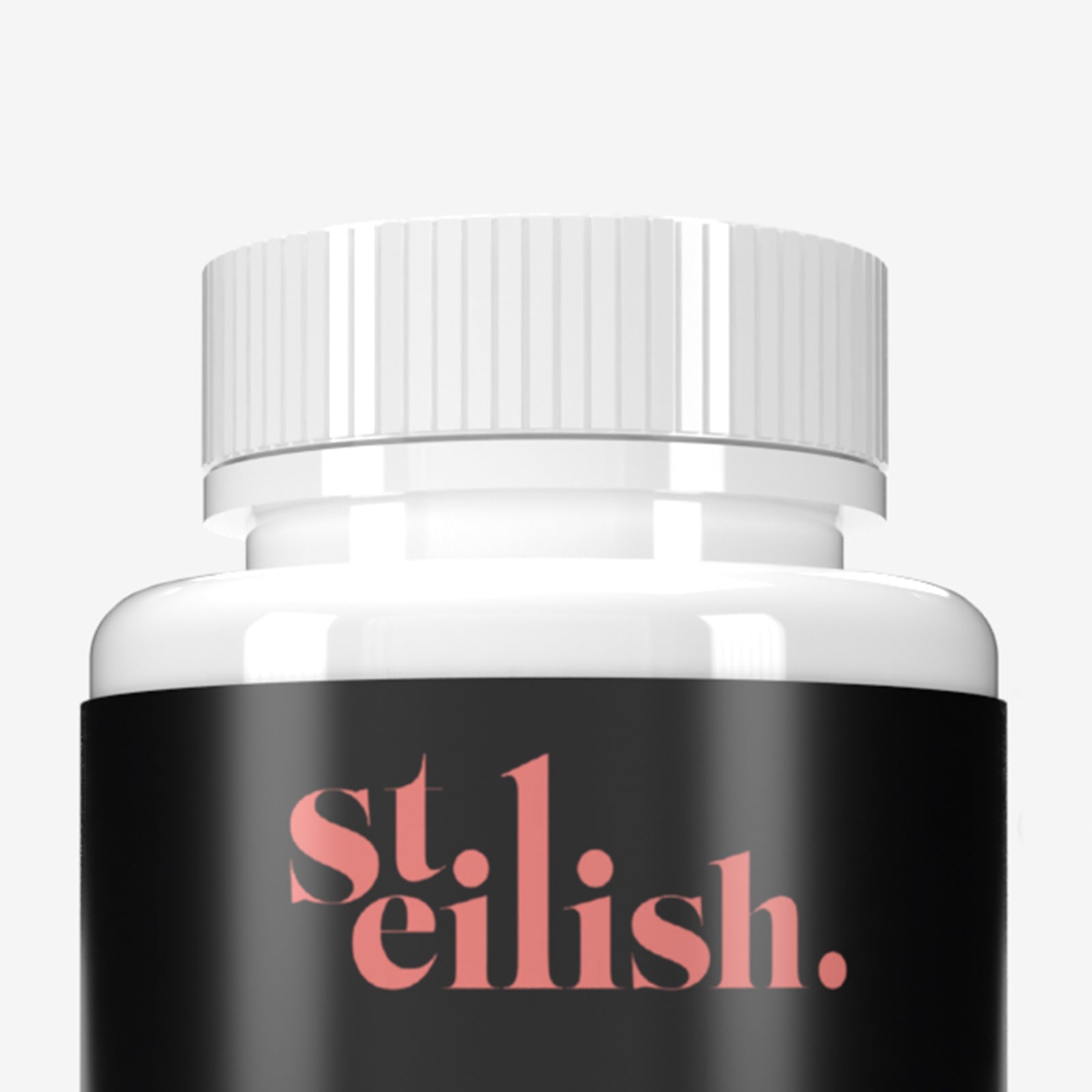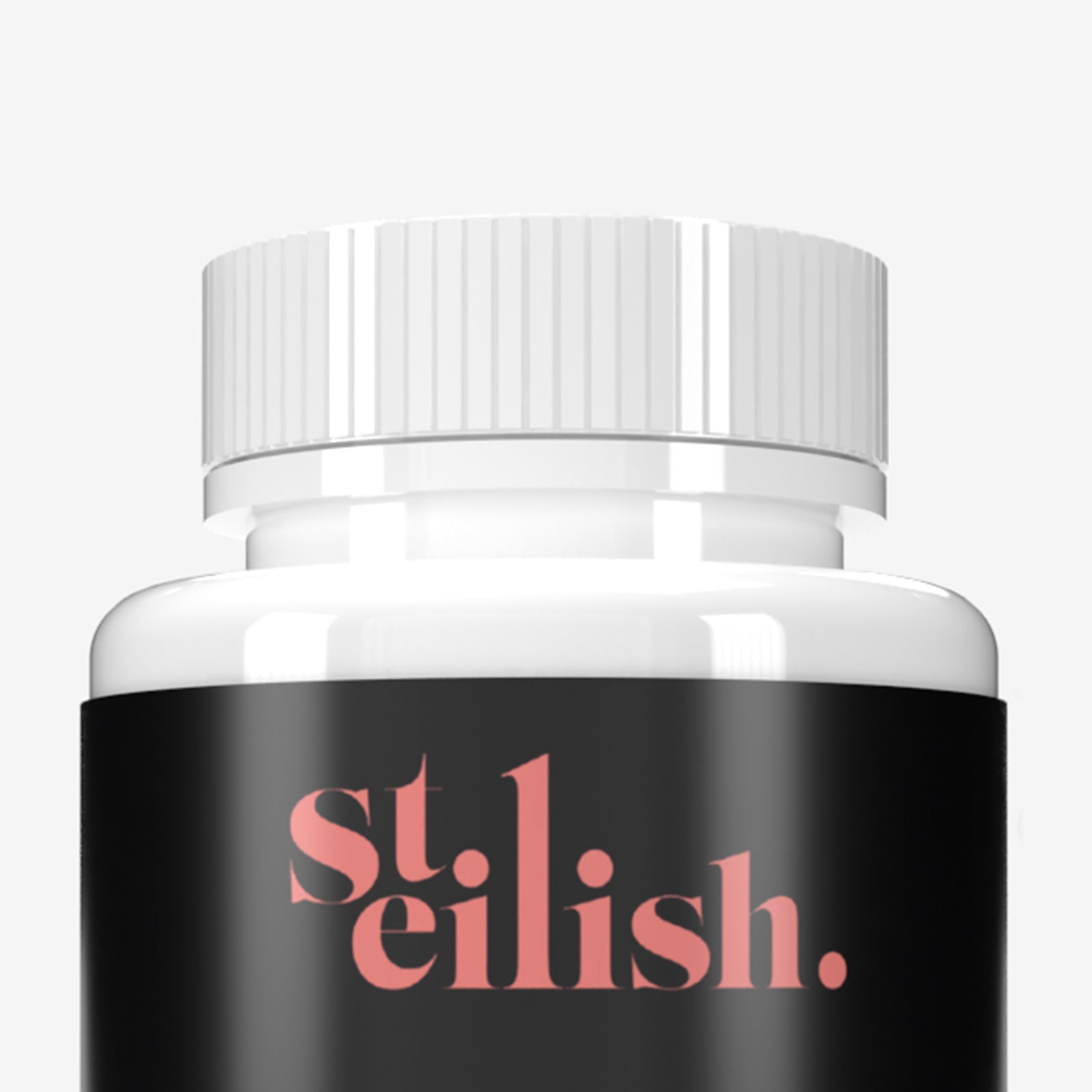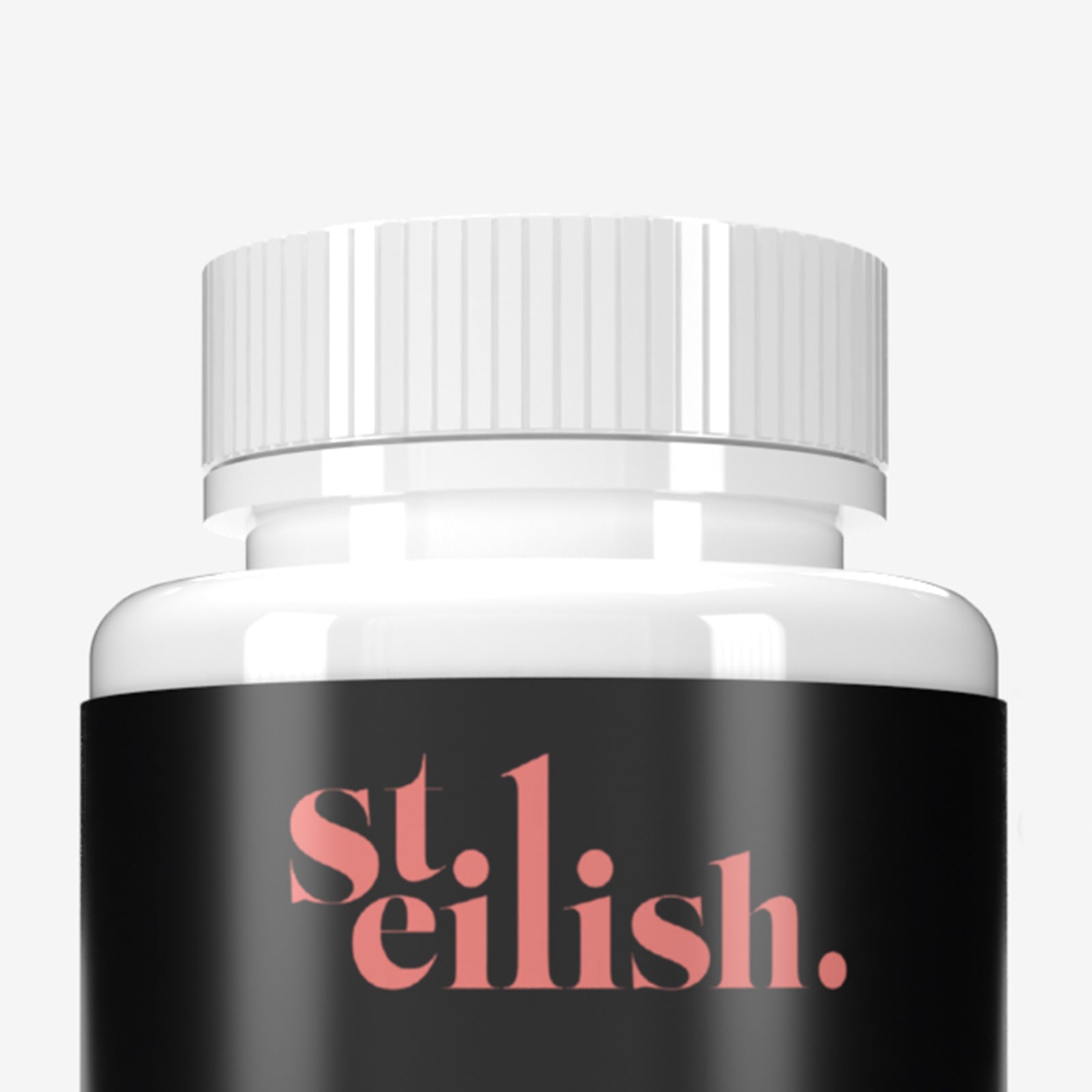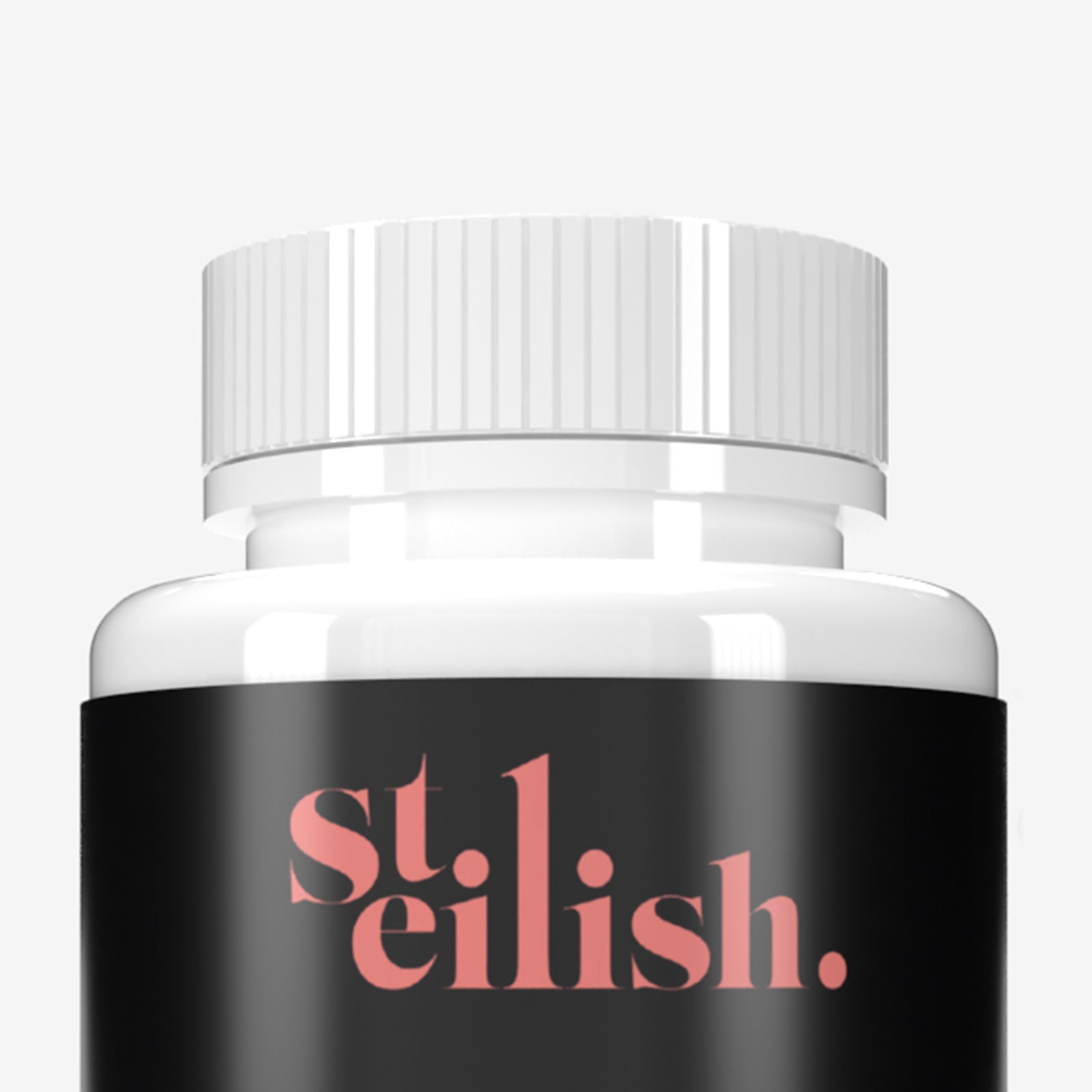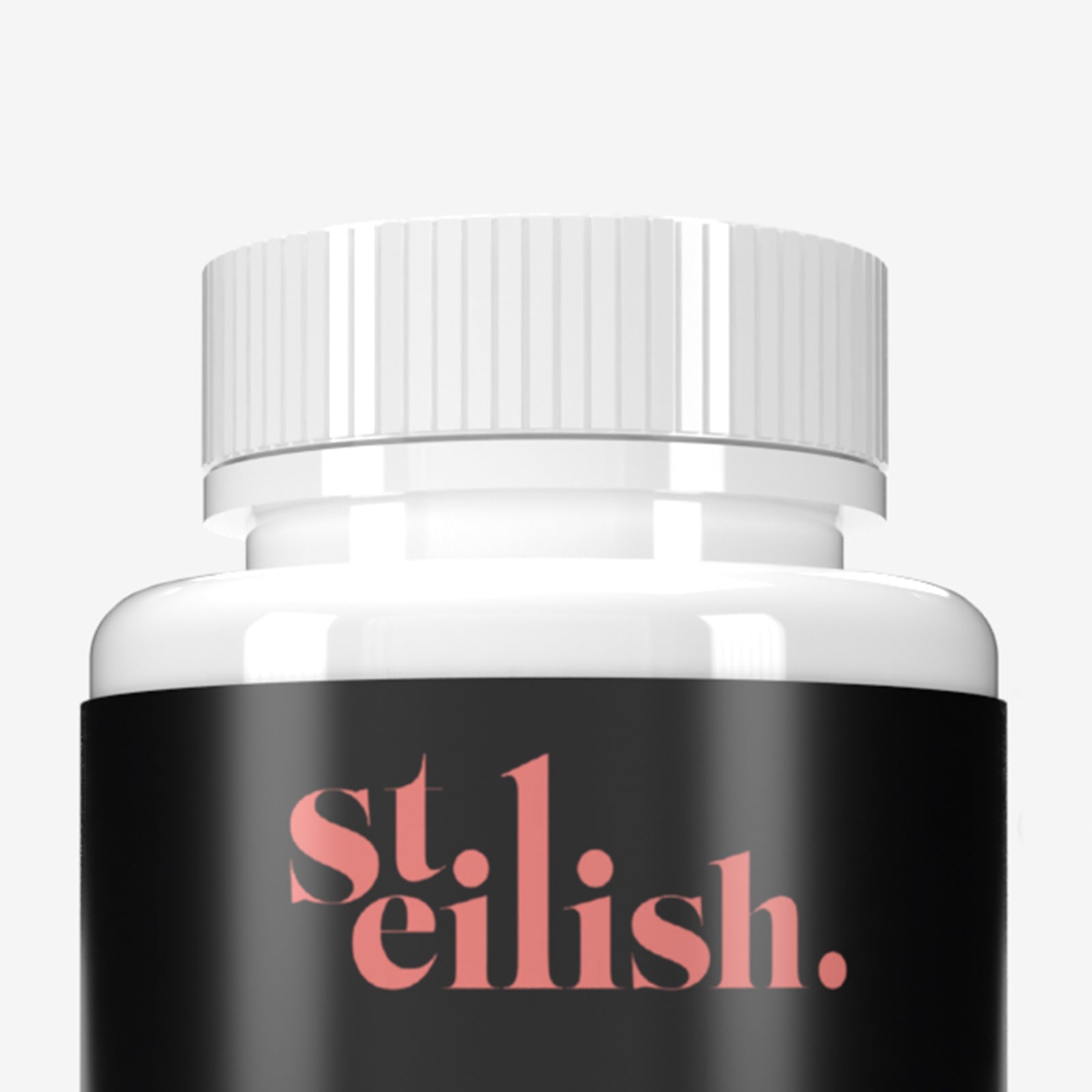 Haar Supplement ~ Vegan
Verzorgt jouw haar van binnenuit. De Hair Vitamins van Steilish Care bevatten enkel hoogwaardige ingrediënten om te zorgen dat jij op de beste mogelijke manier die prachtige volle en lange bos haar kweekt. Dankzij biotine blijft je haar sterk, lang en glanzend.
Al onze supplementen worden in Nederland geproduceerd onder nauw toezicht van certificeringsinstanties. Dankzij ons team van specialisten zorgen wij dat kwaliteit en veiligheid in elke fase wordt gewaarborgd.

Droog, afgesloten en bij kamertemperatuur bewaren, tenzij anders geadviseerd op het etiket.

Samenstelling per dagelijkse portie (1 capsule): RI*
Vitamine B5 (calciumpantothenaat) 84,5 mg 1408%, Foliumzuur 250 mcg 125%, Vitamine B12 (methylcobalamine) 400 mcg 16000%, Biotine 200 mcg 400%, Vitamine C (ascorbinezuur) 85 mg 106%, Vitamine E (alpha tocopherol succinaat) 80 mg 667%, Jodium (kaliumjodaat) 25 mcg 16%, Inositol 50 mg, PABA 25 mg, N-Acetyl L-Cysteïne (NAC) 250 mg, Aloe Vera blad extract (Aloe Barbadensis) 25 mg

*RI = Referentie Inname
Gebruik en veiligheid:
1 capsule per dag tenminste een half uur voor een maaltijd innemen, tenzij anders geadviseerd. Aanbevolen dagelijkse dosis niet overschrijden. Een gevarieerde, evenwichtige voeding en een gezonde levensstijl zijn belangrijk. Een voedingssupplement is geen vervanging van een gevarieerde voeding.
Vind je een tablet te groot of heb je moeite met het slikken van supplementen? Je kan een tablet ook vermalen en mengen met je eten.
Niet gebruiken tijdens zwangerschap of borstvoeding. Niet geschikt voor kinderen jonger dan 12 jaar. Raadpleeg een deskundige voor gebruik in geval van lactatie, medicijngebruik of ziekte. Buiten bereik van jonge kinderen houden.
Ingrediënten:
Happy Hair 60 st.: N-Acetyl L-Cysteïne, vulmiddel (cellulose), vitaminen, verdikkingsmiddel/capsulehuls (HPMC), antiklontermiddelen (siliciumdioxide, magnesiumstearaat), inositol, aloe vera bladextract, Para-aminobenzoëzuur, mineralen.